Suchergebnisse
"Uchenna Okeja"
Titel: Evaluating Societies Morally: The Case of Development and 'Developing' Societies
Autor: Uchenna Okeja
Seite: 241-263
Can a society, as a collective, be evaluated morally? In this paper, I attempt to answer this question against the background of the discourse on development. Specifically, I undertake three explorations. I begin with 1) discussion of the ways we attribute responsibility to collectives in relation to some problems associated with globalisation. This is followed by 2) consideration of some of the debates in philosophy regarding the nature and possibility of collective responsibility. Lastly, I examine 3) an attractive but underexplored possibility in the growing literature on Ubuntu. On the basis of Ubuntu moral insights, I will attempt to defend the thesis that the collective responsibility of developing societies in relation development is grounded by the imperative to care about the humanity of other people.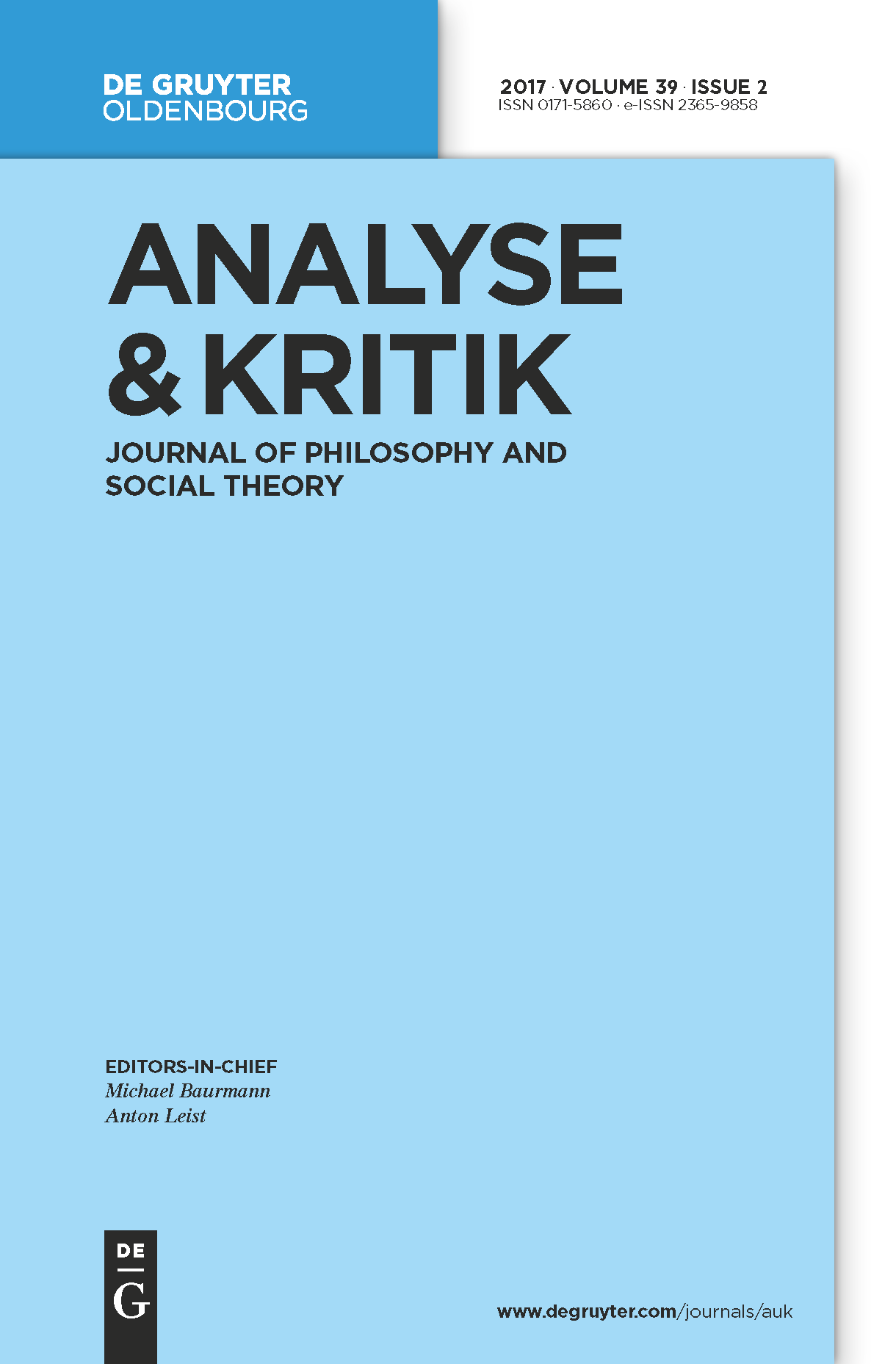 Evaluating Societies Morally?
2017 (39) Heft 2

Editorial
There is hardly a greater distance between our everyday attitudes and scientific caution than in the case of evaluative statements concerning states and their representatives. Even though it is rare that whole cultures are called 'evil', judging state representatives in moral terms, often negatively, is wide-spread, and not only among the politically involved. In contrast, classical moral 'theories' and their advocates in the human sciences are reluctant to apply moral judgements to item...