Suchergebnisse
"Nicholas Ross Smith"
Titel: Mearsheimer, Realism, and the Ukraine War
Autor: Nicholas Ross Smith and Grant Dawson
Seite: 175-200
The usefulness of 'realism' in explaining Russia's decision to invade Ukraine has become a keenly contested debate not only in International Relations but in wider public intellectual discourse since the onset of the war in February 2022. At the centre of this debate is the punditry of John J. Mearsheimer, a prominent offensive realist who is a Professor of International Relations at the University of Chicago. This article argues that although Mearsheimer is indeed a realist, his offensive realism is but one of many different realist theories that can forward an explanation of the Ukraine War. Beyond the apparent hegemony of structural realism (the branch of realism to which Mearsheimer's offensive realism belongs), it is argued that classical and neoclassical realist frameworks can provide more nuanced and, ultimately, convincing arguments as to why Russian President Vladimir Putin decided to invade Ukraine. This is because both classical and neoclassical realism can incorporate insights from non-realist studies—such as the concepts of civilization and ontological security—and combine them into an overarching power politics framework. Although neither classical nor neoclassical realism is flawless in their explanations, they demonstrate that realism does not just have to be about international power structures but can offer multivariate accounts of why a state, like Russia, decided to act, such as invading Ukraine.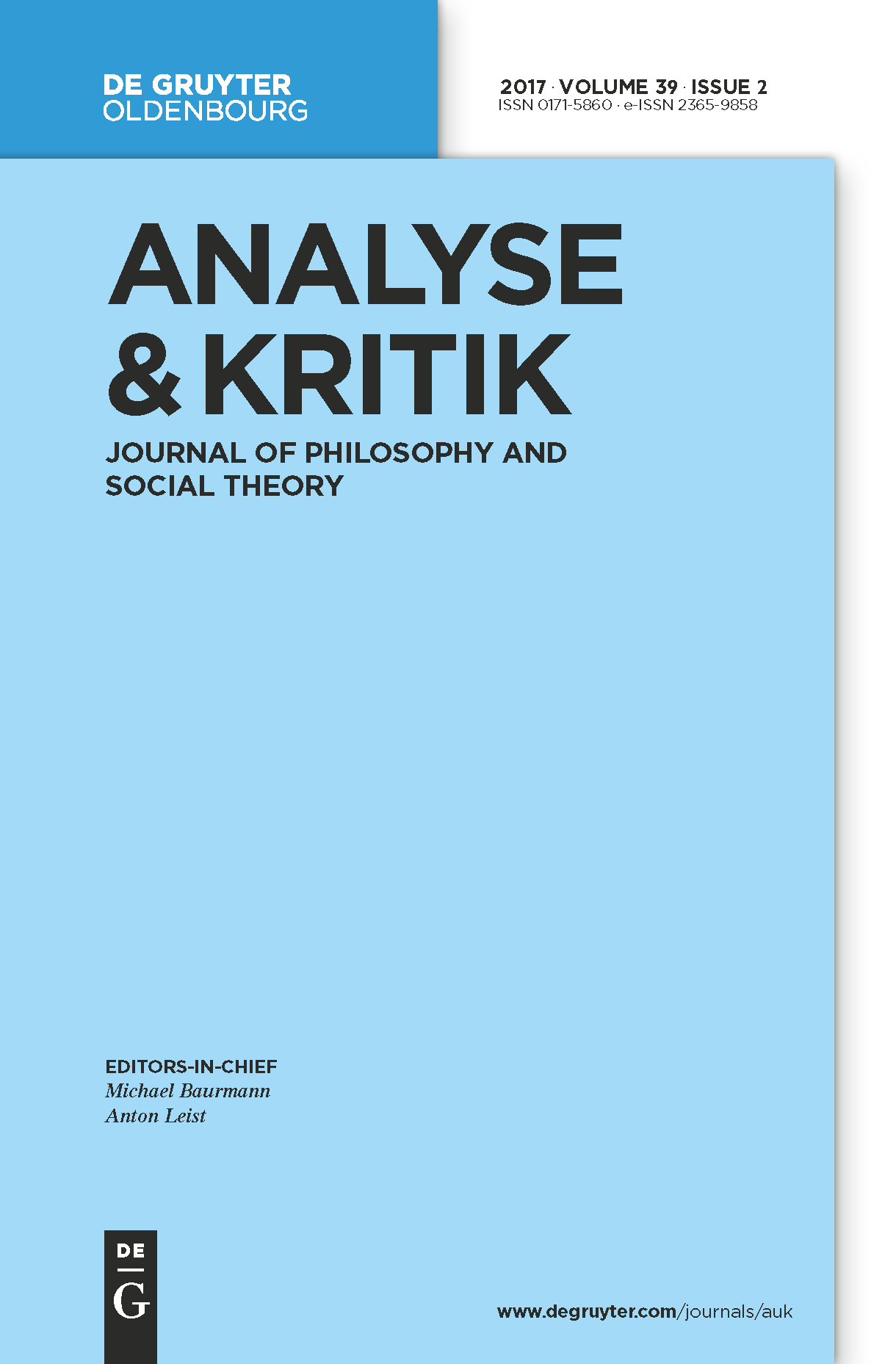 Rorty and Paradigm Change in Philosophy
2019 (41) Heft 1

Editorial
Three years after its foundation, in 1981, this journal presented a contribution by Richard Rorty in German translation, which was republished as 'Philosophy in America Today' in another journal the same year and included in Rorty's first article selection Consequences of Pragmatism (1982). A lively debate on the article and Rorty's Philosophy and the Mirror of Nature (1979) ensued and drew a lengthy 'Reply to six critics' from Rorty. These diversified and historically symptomatic re...