Suchergebnisse
"Loren Goldman"
Titel: Richard Rorty, Homo Academicus Politicus
Autor: Loren Goldman
Seite: 31-68
This article explores Richard Rorty's status in academic political theory in the decades after his conscious departure from disciplinary philosophy. Rorty found a receptive audience in this pluralistic field, and he became a point of orientation in a number of ongoing, research-agenda driving conversations, if often as an extreme example against which interlocutors could define themselves. In like fashion, Rorty refined his own self-conception as a patriotic liberal ironist in the course of his political theoretical engagements. I offer a sketch of political theory's landscape as a contrast to the reductivism and esotericism Rorty criticized in disciplinary philosophy, and survey his presence in the field over the years substantively, qualitatively, and quantitatively.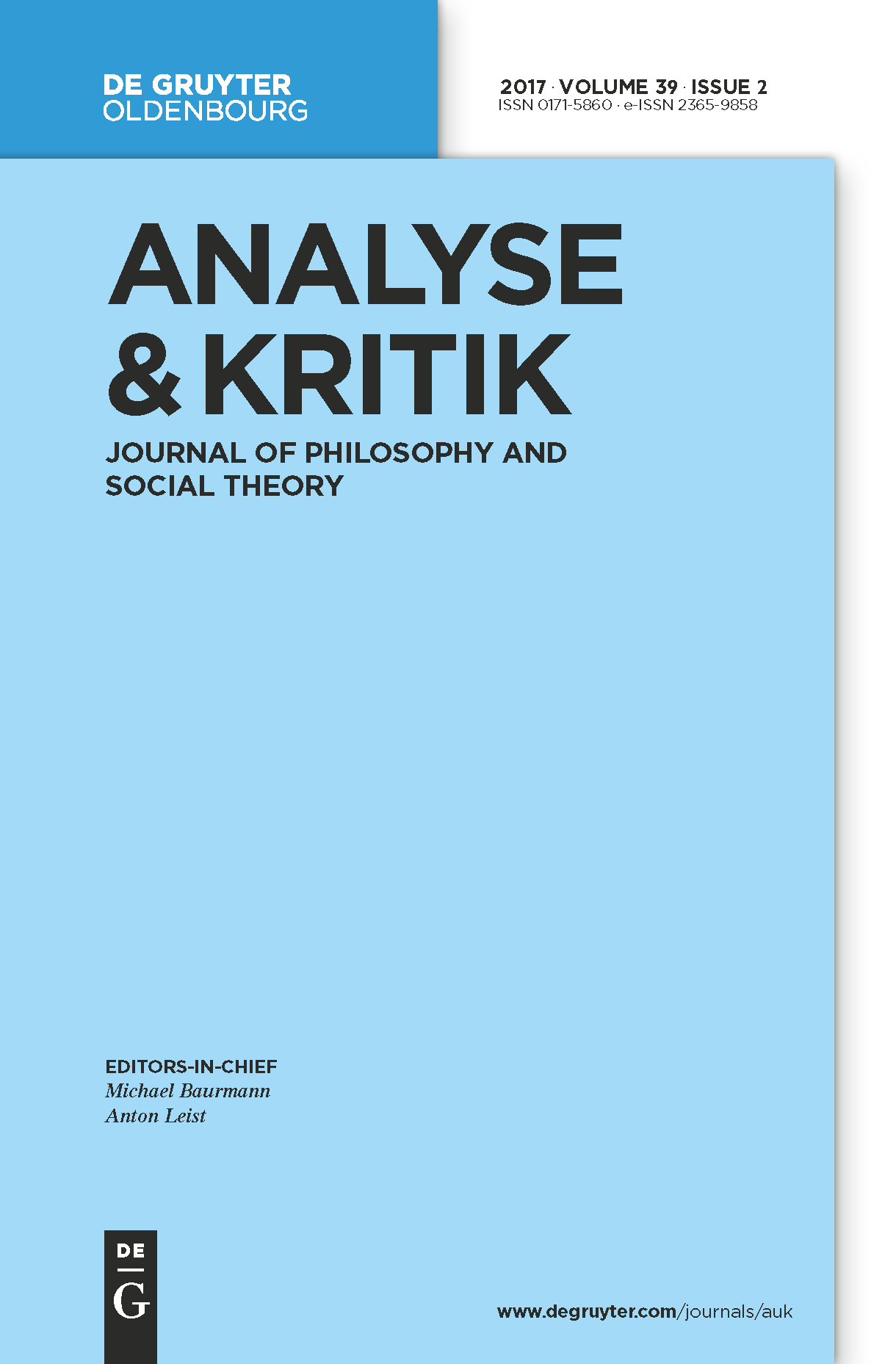 Rorty and Paradigm Change in Philosophy
2019 (41) Heft 1

Editorial
Three years after its foundation, in 1981, this journal presented a contribution by Richard Rorty in German translation, which was republished as 'Philosophy in America Today' in another journal the same year and included in Rorty's first article selection Consequences of Pragmatism (1982). A lively debate on the article and Rorty's Philosophy and the Mirror of Nature (1979) ensued and drew a lengthy 'Reply to six critics' from Rorty. These diversified and historically symptomatic re...