Suchergebnisse
"Carl-Göran Heidegren"
Titel: Prospects of the Sociology of Philosophy
Autor: Carl-Göran Heidegren
Seite: 117-123
The article presents some key aspects of the approach called sociology of philosophy, as represented by Pierre Bourdieu, Randall Colins and others. Comparisons are made with the philosophical research programme, developed by Dieter Henrich, which goes under the name constellation research. One thing that unites the sociology of philosophy and constellation research is an interest in antagonistic constellations involving rivalry, competition and controversy. A few references to the case of Rorty are included in the discussion.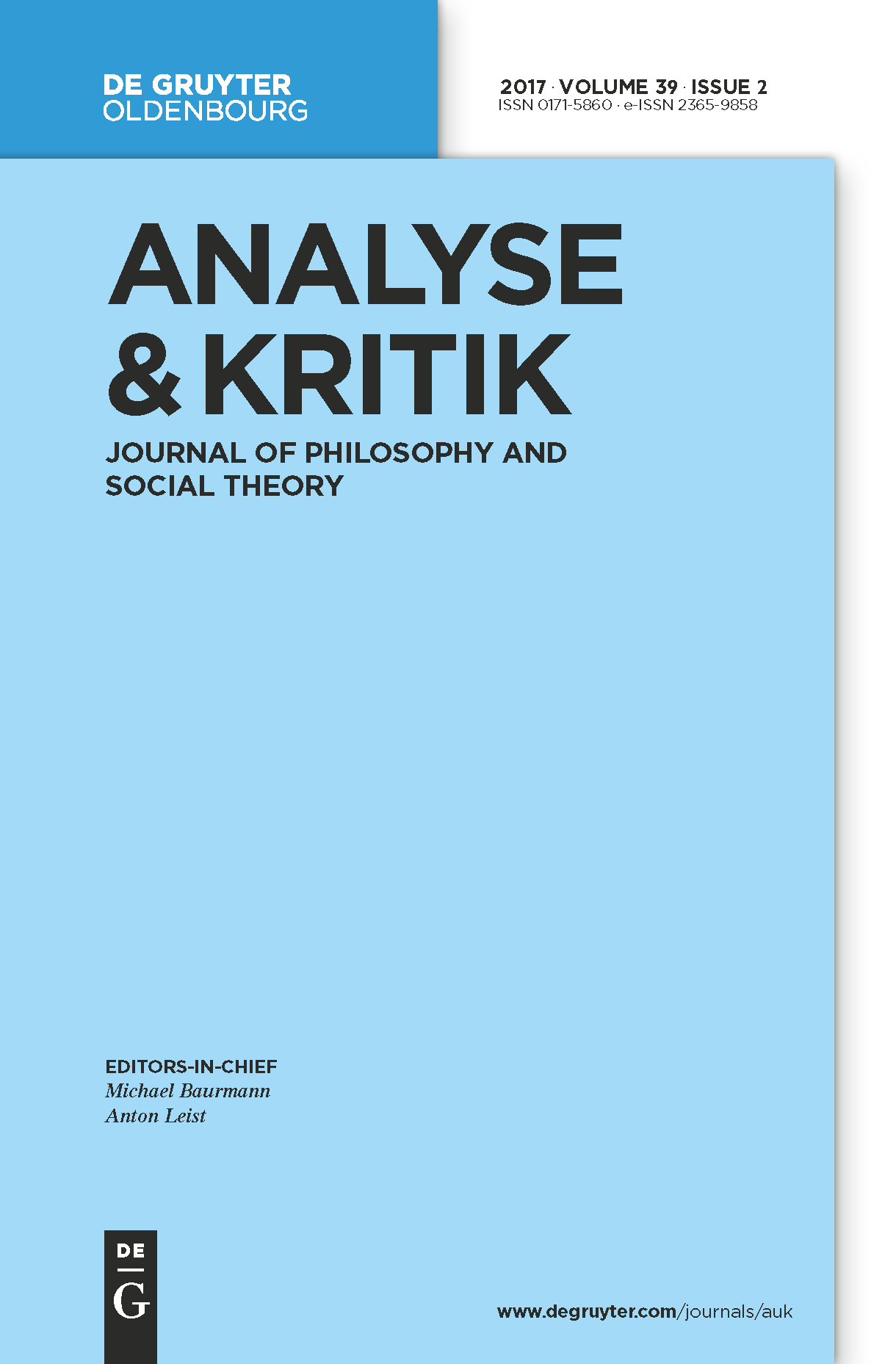 Rorty and Paradigm Change in Philosophy
2019 (41) Heft 1

Editorial
Three years after its foundation, in 1981, this journal presented a contribution by Richard Rorty in German translation, which was republished as 'Philosophy in America Today' in another journal the same year and included in Rorty's first article selection Consequences of Pragmatism (1982). A lively debate on the article and Rorty's Philosophy and the Mirror of Nature (1979) ensued and drew a lengthy 'Reply to six critics' from Rorty. These diversified and historically symptomatic re...