Suchergebnisse
"Bruce Kuklick"
Titel: After Philosophy and the Mirror of Nature
Autor: Bruce Kuklick
Seite: 1-19
Rorty's Philosophy and the Mirror of Nature hoped that the profession of philosophy would collapse, that philosophy's style of reasoning would be transformed, and that analytic philosophy would be overturned. This essay looks at the 40 years since the book's publication, and argues that the discipline has become more professionalized, that its style of reasoning is the same, and that analysis still flourishes.
Titel: Something Funny Happened on the Way to the Twenty-First Century
Autor: Bruce Kuklick
Seite: 309-329
This essay first traces change in, roughly, the epistemology of the humanities from the 1950s to the 21st century. The second section looks at how the meaning and options in moral philosophy altered in more or less the same period. The last and easily most speculative section examines how these changes permeated American culture, and how professional philosophers responded to the challenges of the new political world they inhabited.
Titel: John Rawls and R. M. Hare: A Study of Canonization
Autor: Bruce Kuklick
Seite: 87-110
Why is someone enduringly prized as a philosopher? To answer this question, this historical case study examines the intersecting careers of John Rawls and R. M. Hare. It looks at their writings, a complex chain of disagreements, the argumentative dimension. The essay moreover explores the clash of differing temperaments. Finally, themes in addition to ratiocination and personality are factored in: the leanings of the institutions that control access to intellectual endeavor; the public square—politics widely conceived—into which the two men were thrown; and the cultural rivalry between England and America after World War Two.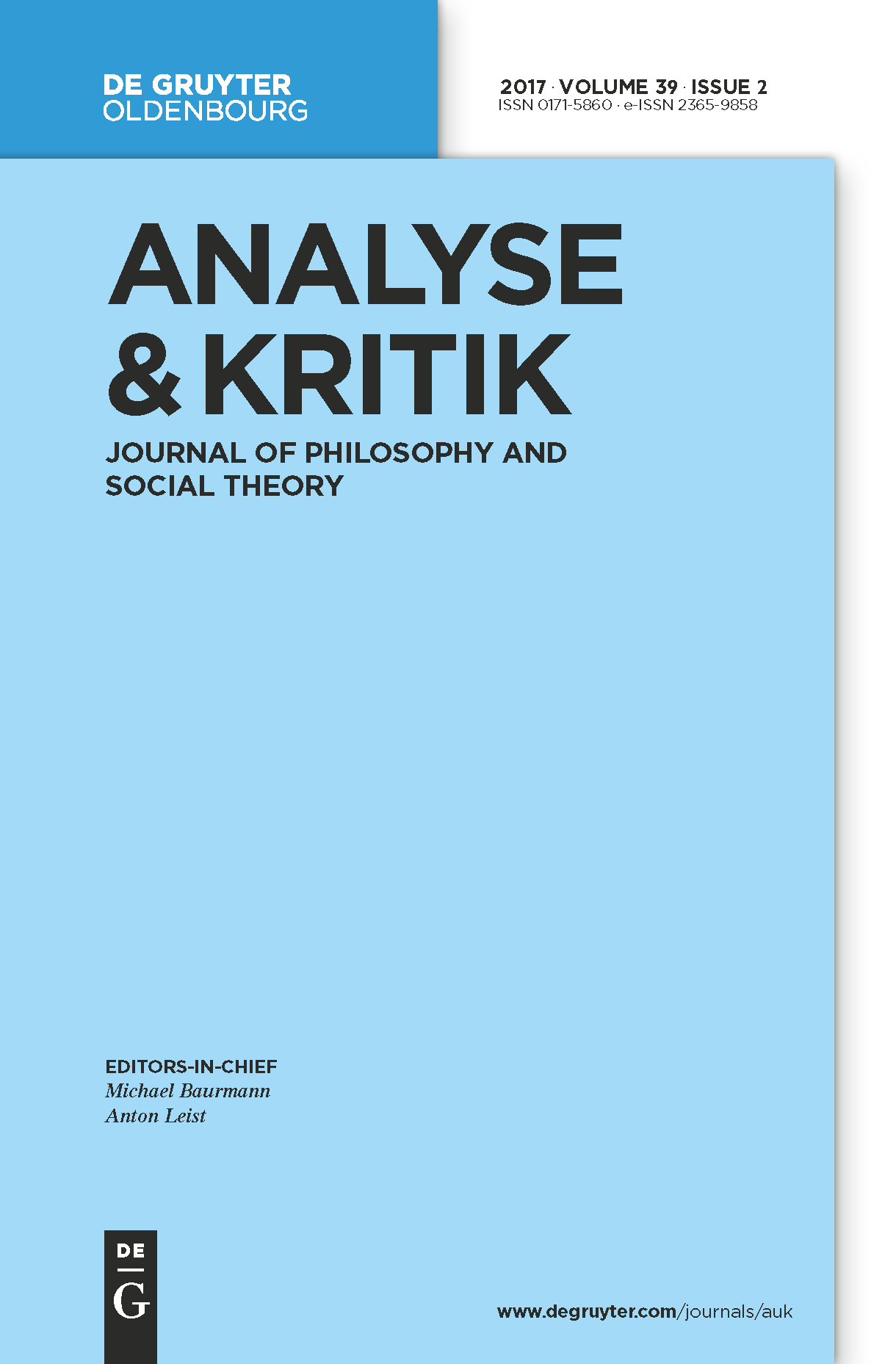 Rorty and Paradigm Change in Philosophy
2019 (41) Heft 1

Editorial
Three years after its foundation, in 1981, this journal presented a contribution by Richard Rorty in German translation, which was republished as 'Philosophy in America Today' in another journal the same year and included in Rorty's first article selection Consequences of Pragmatism (1982). A lively debate on the article and Rorty's Philosophy and the Mirror of Nature (1979) ensued and drew a lengthy 'Reply to six critics' from Rorty. These diversified and historically symptomatic re...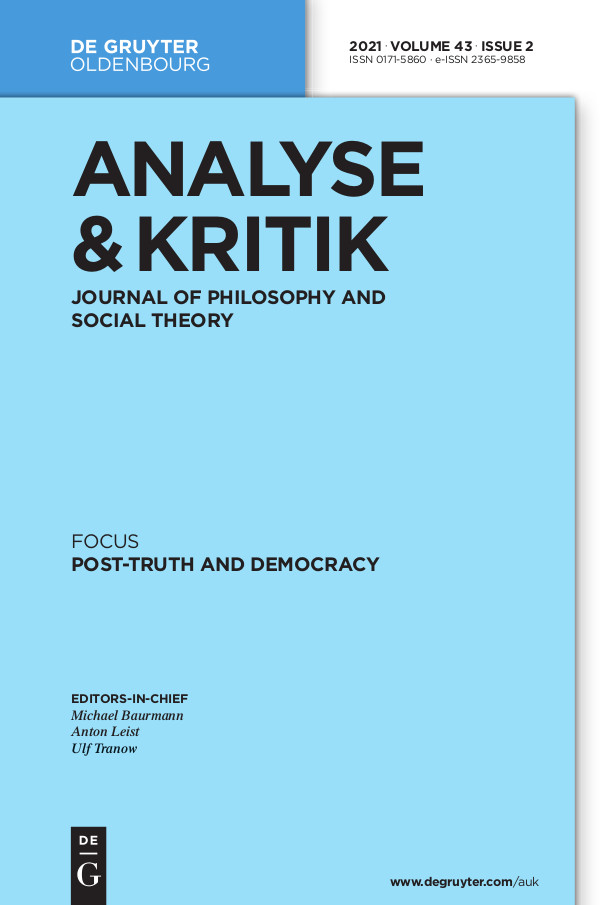 Focus: Post-truth and Democracy
2021 (43) Heft 2

Editorial
The concept of 'post-truth' has existed for a while, but after the Oxford dictionary named it 'word of the year' in 2016, it has permeated public and academic debates. Since then, it has become synonymous with the populist threat to the liberal-democratic order. The concept points to the impression that we are entering an age of decay in which the achievements of modernity—objectivity, science, rationality, and democracy—are being gradually replaced by emotionality, agnotology, irrat...